The third Dunkeldorf Kickstarter  focuses on Sven Wentzel, the brewer of "Sven's Bitter" ale, who also happens to be the leader of a ruthless gang of thugs.
The campaign also features mutants who are living in the sewers of Dunkeldorf, and a band of Witch Hunters and their Mercenaries who have come to the town in search of these rumoured mutants.
Below you can see a few pictures from the campaign!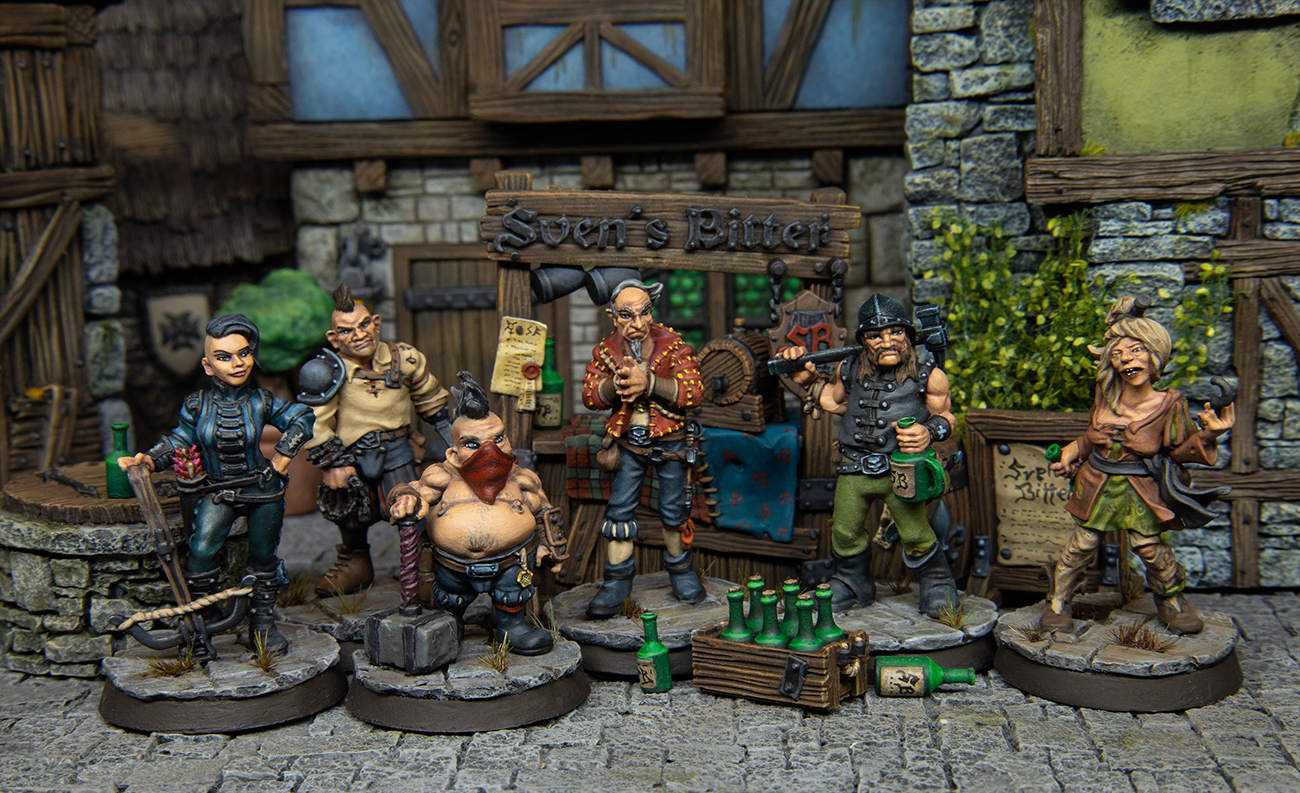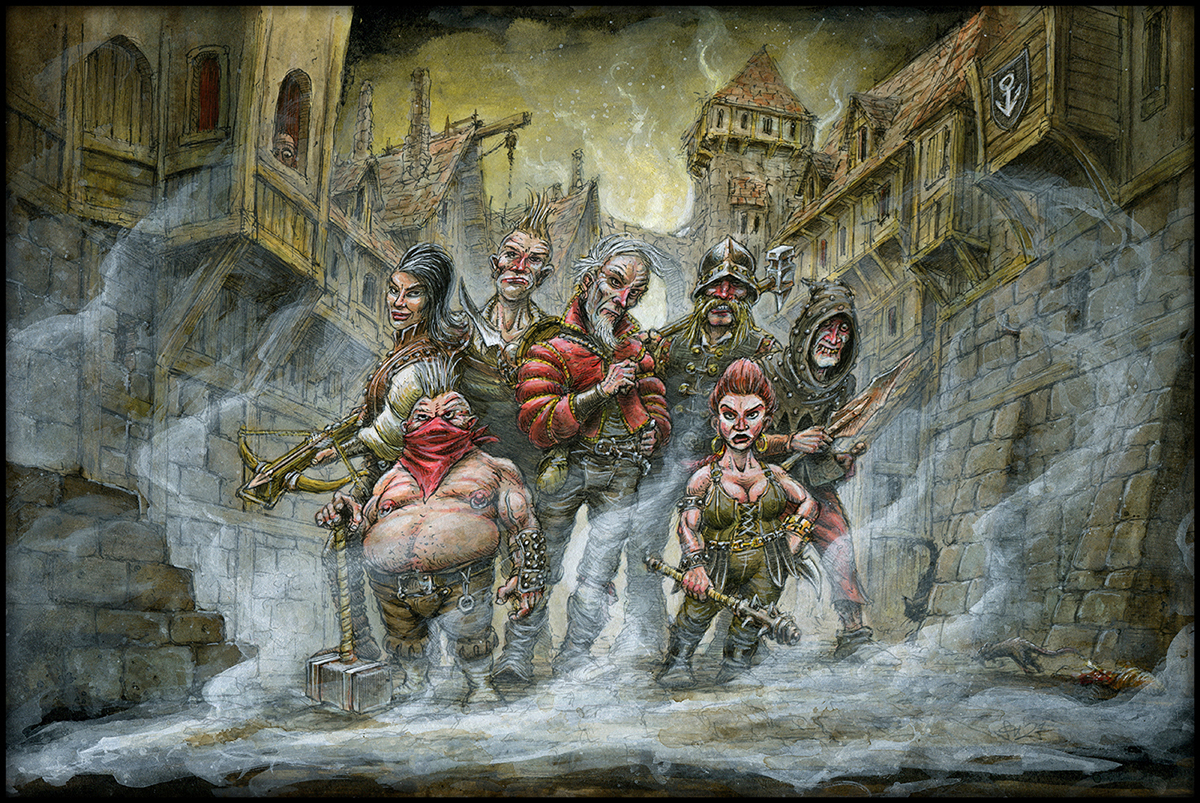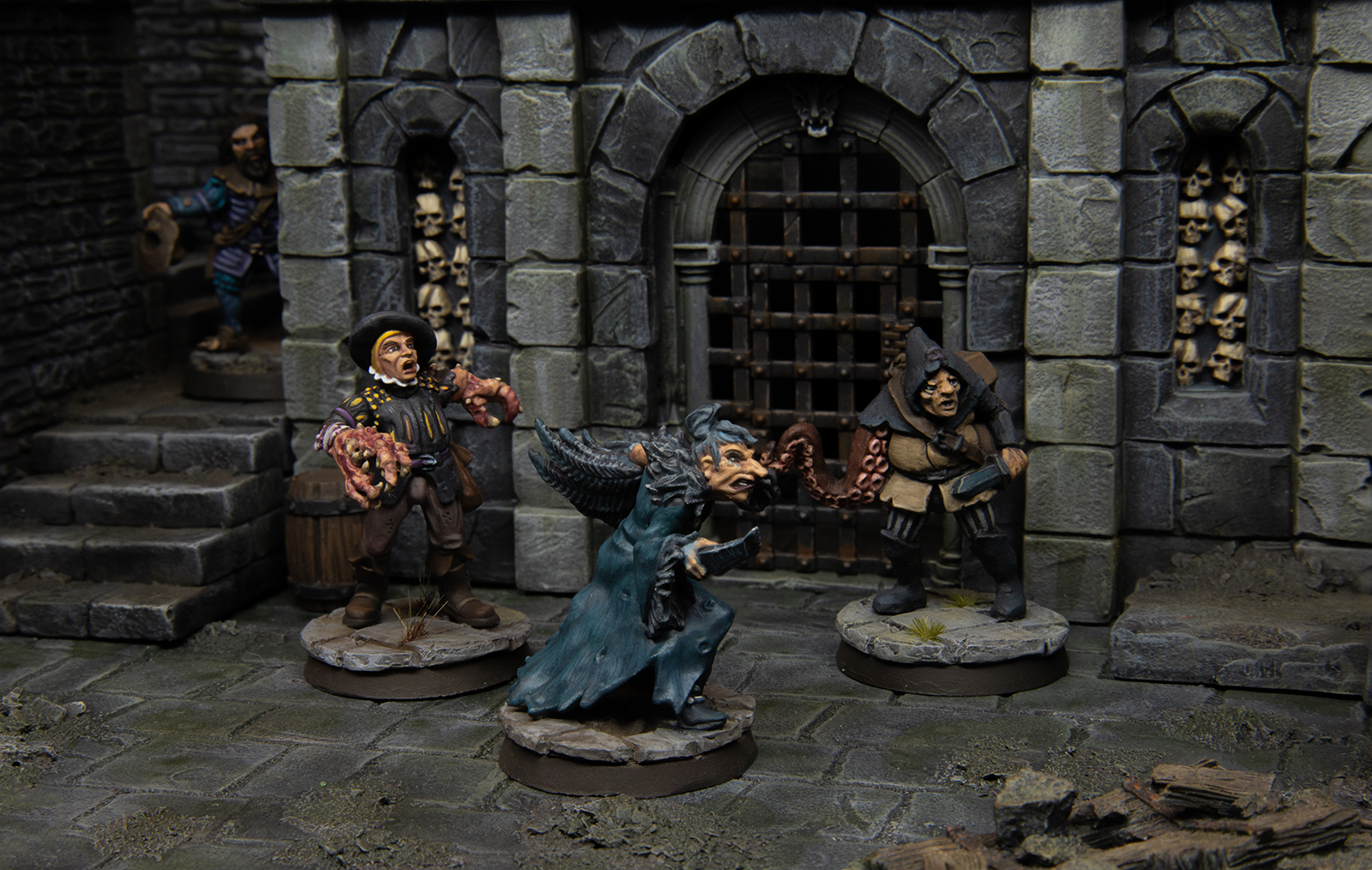 Welcome to Dunkeldorf
Welcome to the official website for Dunkeldorf Miniatures – A line of characterful 28mm Townsfolk Miniatures from King Games.
Dunkeldorf came to be when we launched our first Kickstarter campaign in May 2019  – In June 2020 we launched our second Kickstarter focusing on the popular inn "The Prancing Peacock"
The Dunkeldorf line now consists of a wide selection of Miniatures (Both standing and sitting), Bases, Furniture (Which fits together with our sitting miniatures) and lots of Accessories to go with it all!
All the miniatures from our first two campaigns are now available in our webshop at  www.KingGames.dk
Please take a look at the different sections here on the page, to learn more about Dunkeldorf, the miniatures and the team behind Dunkeldorf!