Kickstarter Coming Soon – The Streets of Dunkeldorf
The 4th Dunkeldorf Kickstarter is launching in Autumn 2022! You can sign up to receive a notification once the campaign launches, by following this link to Kickstarter -> The Streets of Dunkeldorf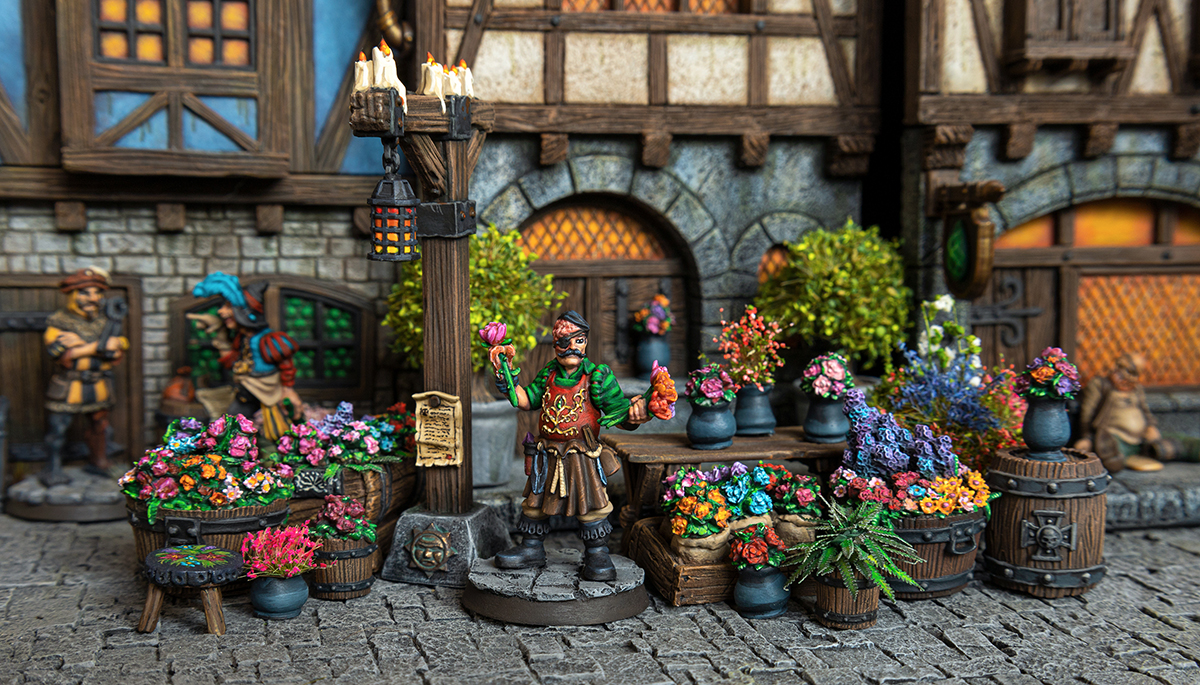 Welcome to Dunkeldorf
Welcome to the official website for Dunkeldorf Miniatures – A line of characterful 28mm Townsfolk Miniatures from King Games.
Dunkeldorf came to be when we launched our first Kickstarter campaign in May 2019  – In June 2020 we launched our second Kickstarter focusing on the popular inn "The Prancing Peacock". 
Most recently, in June 2021 we launched the 3rd Kickstarter campaign: The Kingpin of Dunkeldorf – With a bunch of Thugs, Mutants & Witch Hunters + Mercenaries. 
All the miniatures from our first two campaigns are now available in our webshop at  www.KingGames.dk
Please take a look at the different sections here on the page, to learn more about Dunkeldorf, the miniatures and the team behind Dunkeldorf!