Buy the Dunkeldorf Miniatures
You can buy the Dunkeldorf Miniatures in our webshop (King  Games). Follow this link to get directly to the Dunkeldorf Category. 
King Games is a Miniatures & Hobby webshop run by Nana & Nicki (That's us!). We have run the business since 2012 and have a bunch of happy and loyal customers. Many of whom have been part of making Dunkeldorf a reality. Customer care is our highest priority when it comes to our business, so you can safely place an  order with us, and please contact us if you have any questions!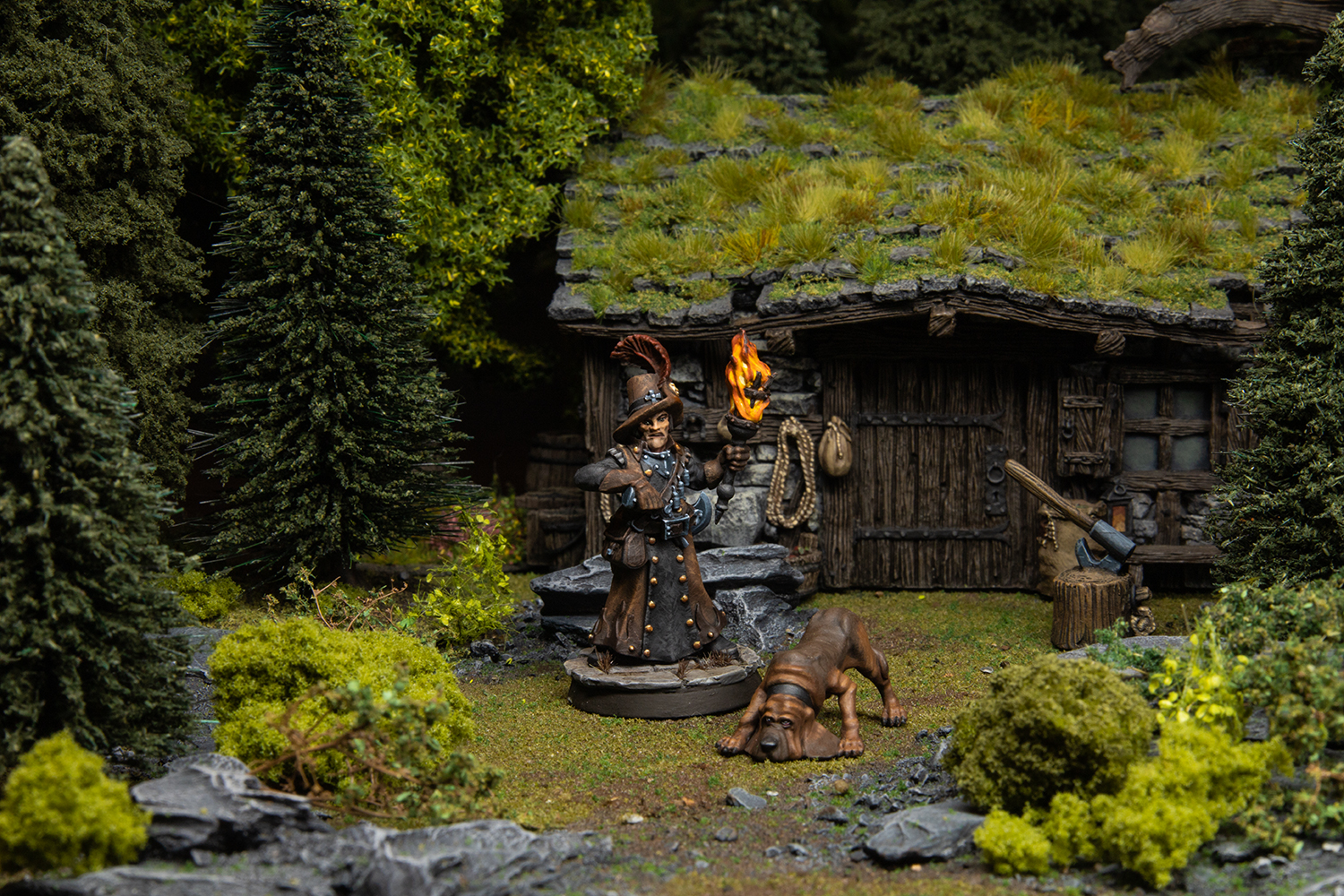 The Dunkeldorf Kickstarters
Thanks to a bunch of wonderful people who supported our campaigns on Kickstarter, we have been able to expand the Dunkeldorf line in a bigger and faster way than we had ever imagined. Thank you so much everybody!
Kickstartarter #3: The Kingpin of Dunkeldorf
The third and most recent Kickstarter campaign launched in June 2021, it focused on Sven Wentzel, a brewer and leader of a ruthless gang of thugs. The campaign also added mutants to Dunkeldorf, pityful humans who have been forced to live in hiding in the sewers of the town. The third faction of the campaign were the Witch Hunters & Mercenaries who have come to Dunkeldorf in search of the mutants.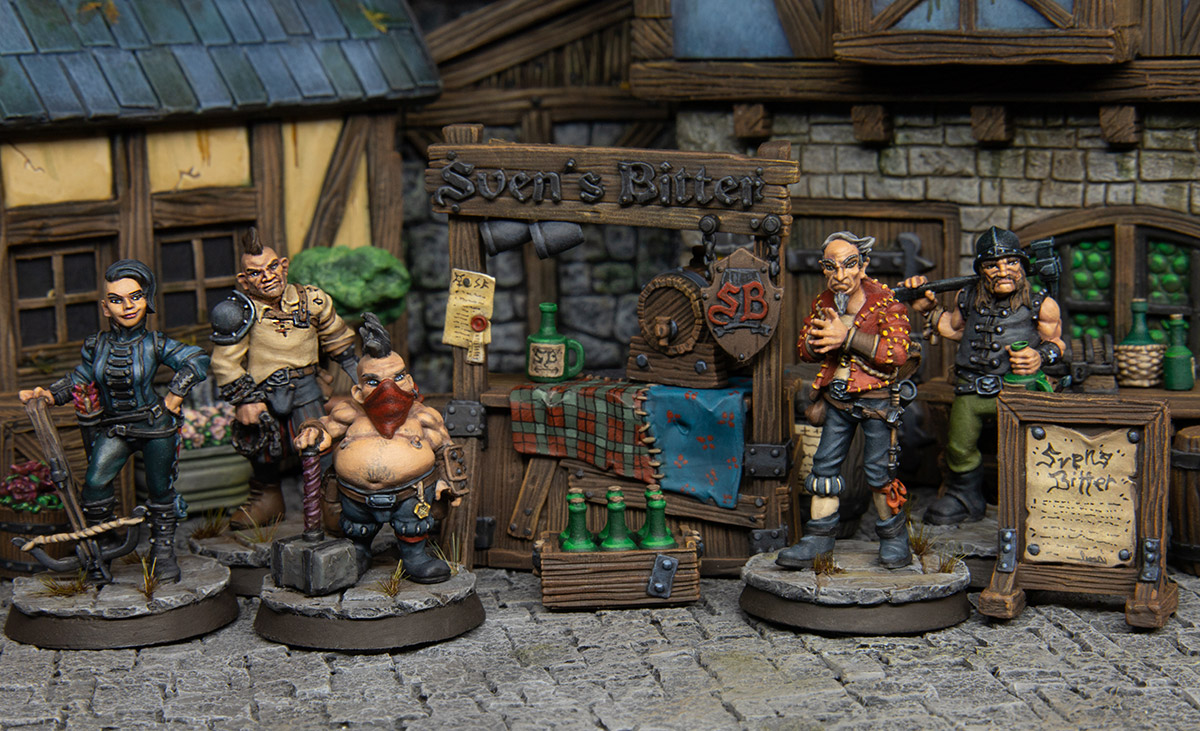 Kickstarter #2: The Prancing Peacock 
The second Dunkeldorf Kickstarter launched in June 2020 and focused on "The Prancing Peacock", a popular inn run by the hafling "Littleton Proudcock" who was introduced in the first Kickstarter campaign. A bunch of sitting miniatures, furniture and tavern accessories were introduced in this campaign.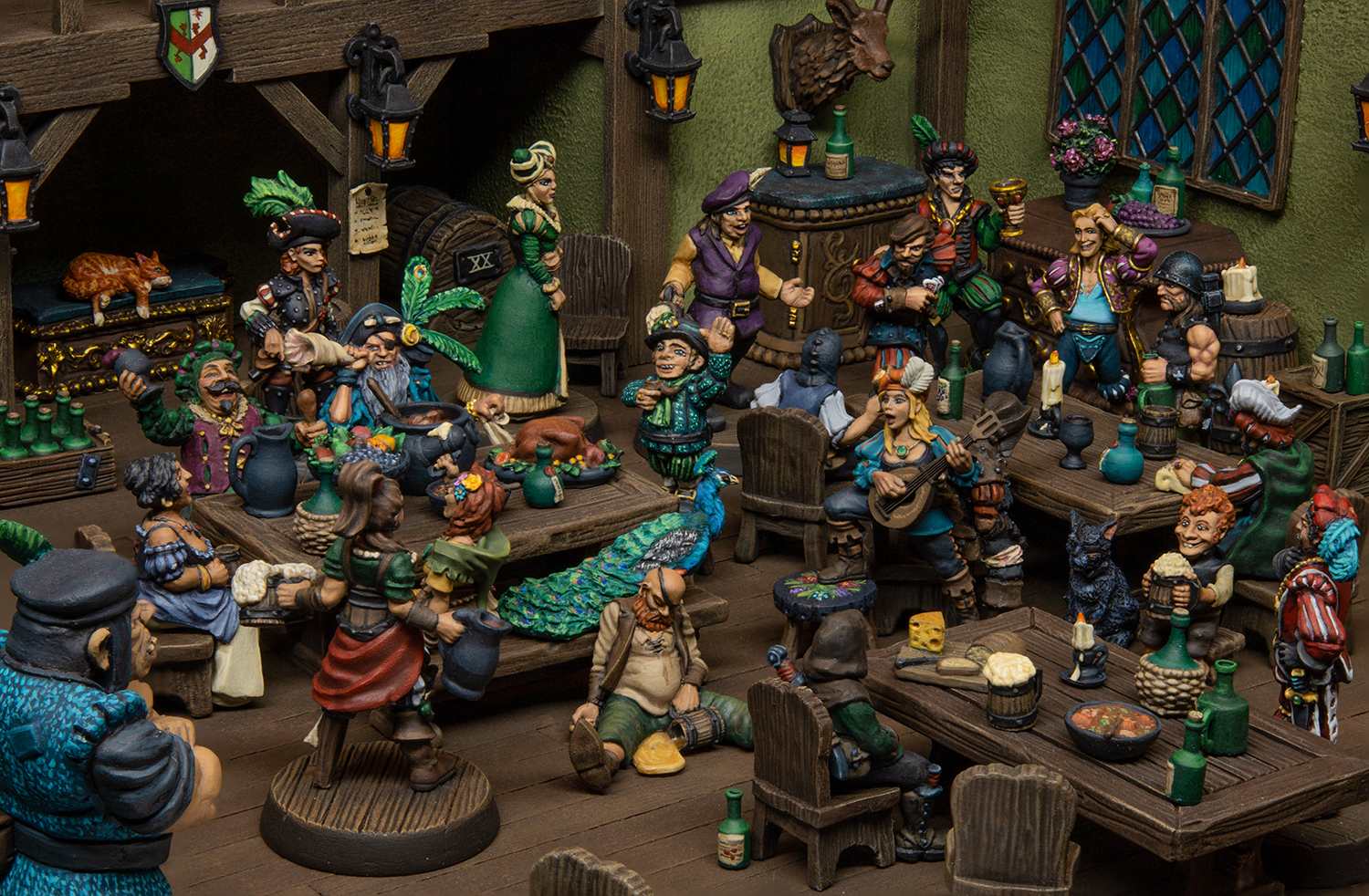 Kickstarter #1: The Townsfolk of Dunkeldorf
The very first Dunkeldorf Kickstarter launched in March 2019 and it focused on the townsfolk of Dunkeldorf. It introduced a bunch of important characters in the town and established what's going on in the dark town.