Buy the Dunkeldorf Miniatures
You can buy the Dunkeldorf Miniatures in our webshop (King  Games). Follow this link to get directly to the Dunkeldorf Category. 
King Games is a miniatures & hobby webshop run by Nana & Nicki, the mother and father of Dunkeldorf.. Or does that sound weird? Well, the creators then. We have run the business since 2012 and have a bunch of happy  and loyal customers. So if you place an order it will be in good hands with us!
We offer world-wide shipping with cheap shipping options that include tracking. If you shop from outside of EU you will also get the products VAT/TAX-free. Orders are shipped out on a daily basis so you won't need to wait long until you can take a proper look at our miniatures!
The Dunkeldorf Kickstarter
The Dunkeldorf Kickstarter which launched in March 2018 was a huge success for us – Thank you to everyone who helped us make this possible! – Click here to view our Kickstarter Campaign. Stay tuned for the upcoming 2nd Dunkeldorf Kickstarter campaign launching later in 2020 with lots of new townsfolk, accessories and scenery!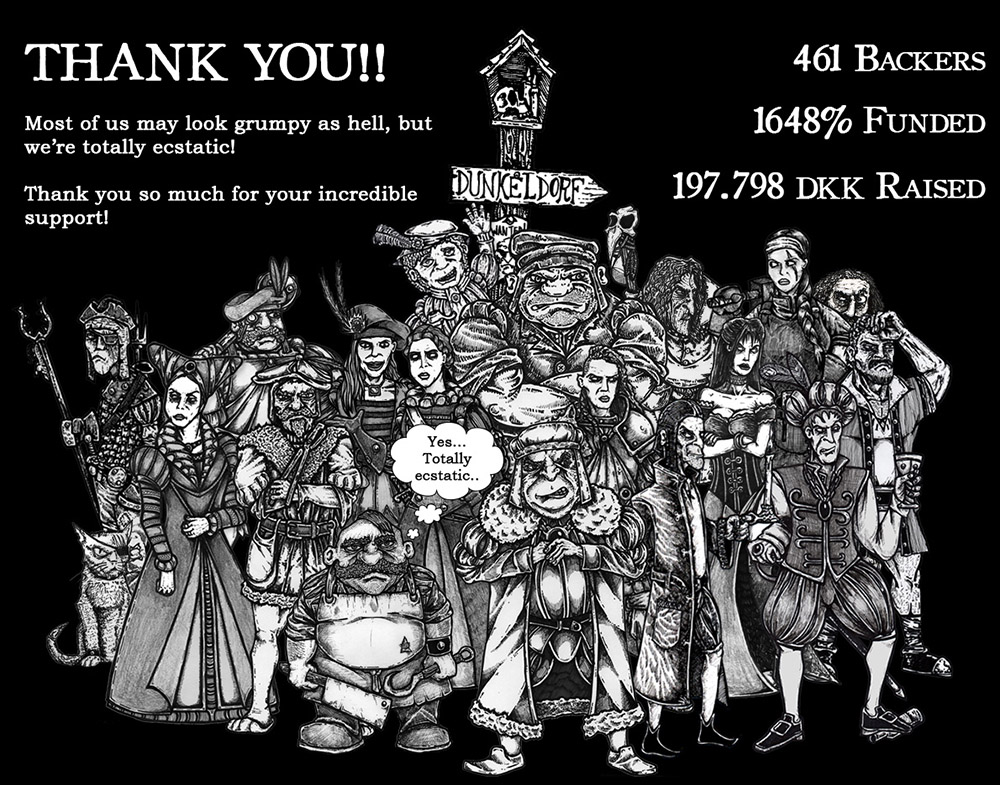 Dunkeldorf Miniatures – A line of 28mm Fantasy Miniatures inspired by Oldhammer. The line consists of a total of 18 Miniatures and a bunch of Accessories, Terrain & Bases!